The Wicklow Mountains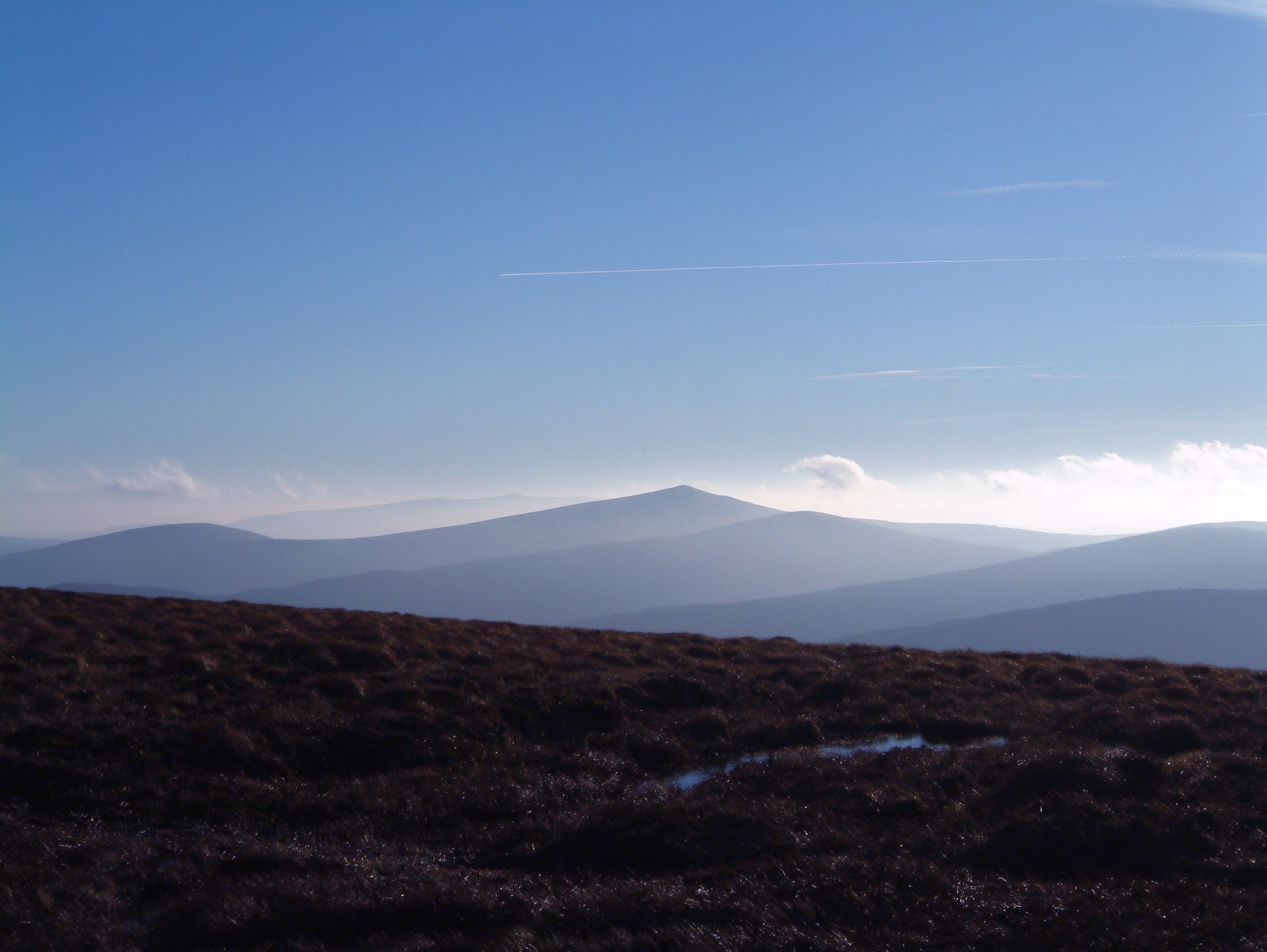 The Wicklow Mountains
Aughavannagh Cottage is a walkers paradise with countless opportunities to get away from it all in beautiful unspoiled mountain scenery. The Wicklow Mountains (Sléibhte Chill Mhantáin in Irish) are Ireland's biggest upland area and the choices for hill walkers, mountain climbers or lazy ramblers are exceptional. Whether you want a gentle stroll in lovely surroundings or prefer a more energetic all day hike or a longer trek on the Wicklow Way, there is always a wide choice for anyone staying in our Wicklow holiday cottage. Waterfalls, mountain lakes and deep glaciated valleys all provide a wonderful backdrop for walkers of every ability.
Deer, foxes and hares can all be seen in the quiet glens and red kites, kestrels, merlin and peregrine falcons can also be spotted with a bit of luck. There is little in the way of man- made settlement in the mountains but with a bit of careful planning it should be possible to ensure that your hill walking day ends at a good pub!
Lugnaquilla, Wicklow's highest peak, rises to over 3,000 feet just behind Aughavannagh Cottage and provides an exhilarating challenge for the energetic and experienced who will be rewarded with spectacular views from the summit. Lugnaquilla is the only Munro (peak over 3,000 feet) in Ireland outside of Kerry. There are several routes to the top and it isn't difficult to plan a hike which ascends one route and descends by way of a different track. If you descend via Glenmalure you'll almost certainly end up in the pub at the Glenmalure Lodge!