Mountain Safety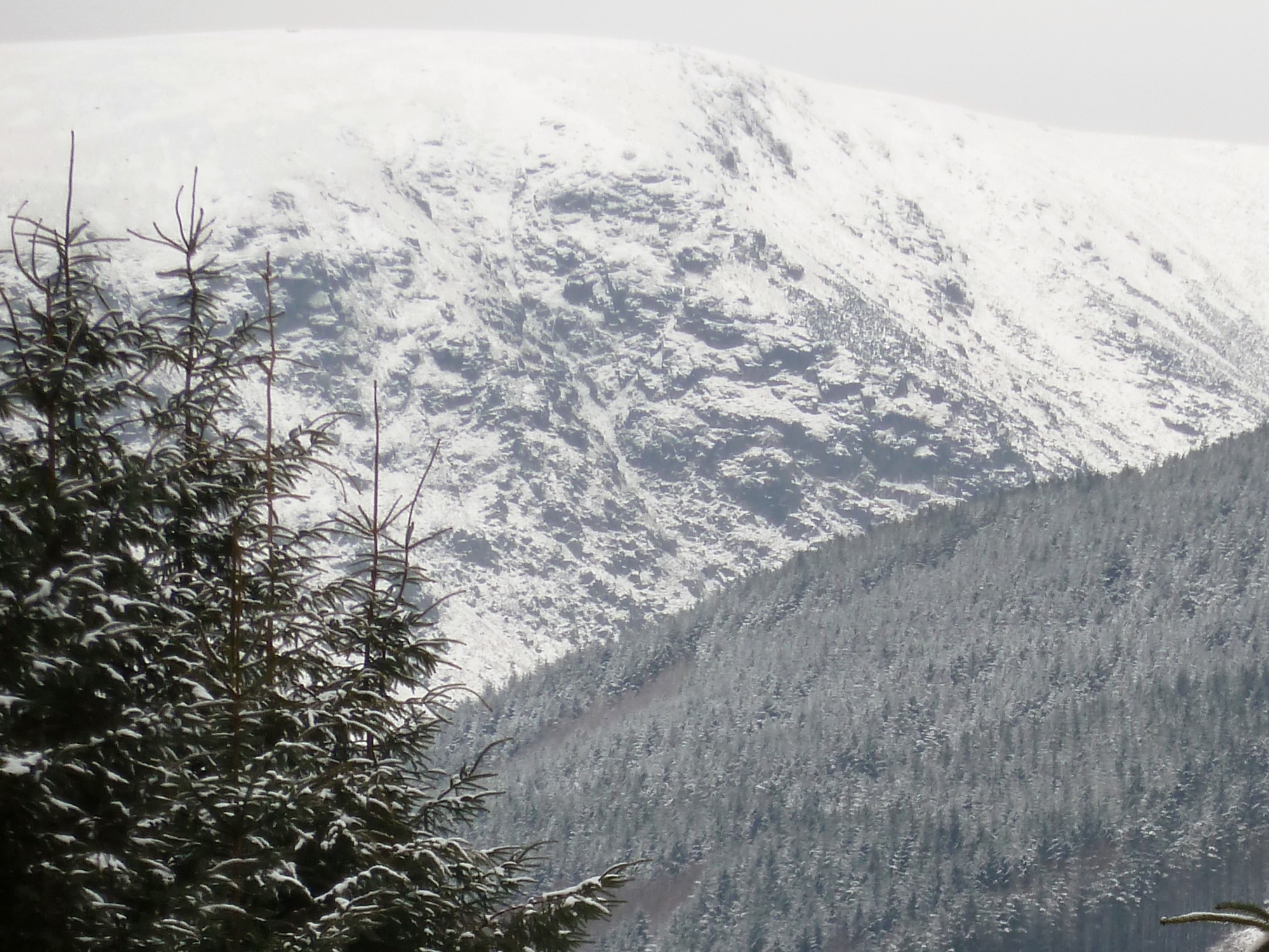 Wicklow Mountain Safety
Aughavannagh Cottage is popular with walkers, hikers and climbers. As this photograph of the South Prison of Lugnaquilla shows it goes without saying that your safety is paramount. Please ensure the following:
THE RIGHT GEAR (and company!). Proper walking boots and a waterproof jacket are essential – invest in some good equipment. And go with friends – new or old – its safer to climb and hike accompanied!
MAP READING SKILLS. Understand the basics – it could save your life! Taking the wrong direction off the summit of Lugnaquilla in suddenly forming cloud could be fatal. Take proper maps and a compass and know how to use them.
PLAN YOUR ROUTE. Don't overestimate your capabilities. The mountains can be unforgiving when the weather changes (as it can do in Ireland with alarming speed). Decide your route and make an informed estimate of your time. Don't overestimate yourself - this is not the gym! Familiarise yourself with Naismiths Rule.
If tackling one of the bigger peaks or walking the Wicklow Way - advise others of your route and estimated time of return. Our thanks also to the dedicated members of the Glen of Imaal Mountain Rescue Team and the Dublin and Wicklow Mountains Rescue Team.
Enjoy!