Mountain Biking in Wicklow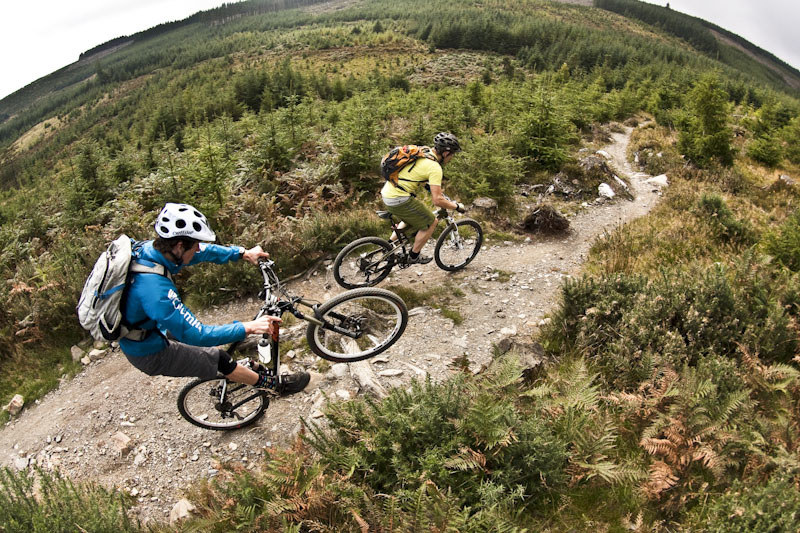 Ireland will host the 3rd round of the Enduro World Series from the 13th to the 15th of May 2016. The Emerald Enduro presented by Biking.ie will return to Carrick Mountain on the 13th to 15th of May for the 3rd Round of the 2016 Enduro World Series. The host town for Emerald Enduro is Wicklow Town. The race village, exhibition area and parking is located near the village of Glenealy and is easlily accessible from the M11 motorway.
The best bike riders in the world will complete seven timed technical downhill stages, in a rally style format called 'Enduro'. The rider with the fastest combined stage times will be crowned the winner. Thousands of spectators from Ireland and abroad as well as dozens of international journalists, photographers and film crews will travel to County Wicklow to witness the most spectacular biking event in Ireland!
Mountain Biking in Wicklow
With its glorious scenery and endless wooded trails, Wicklow is a mountain biker's paradise. Whether you bring your own bike or want to hire mountain bikes, take mountain bike lessons or perhaps even a guided mountain bike tour you'll find all your mountain biking needs can be satisfied here in Wicklow. The jewel in the crown of mountain biking in Wicklow is at Ballinastoe Wood – a little over half an hour from Aughavannagh Cottage. Situated just outside the village of Roundwood, this near 14km one-way trail system has been expertly designed and provides great views over the Wicklow Mountains. The terrain varies from open moorland to more sheltered forest sections and provides an exhilarating experience. To find out more see www.biking.ie