Kayaking & Canoeing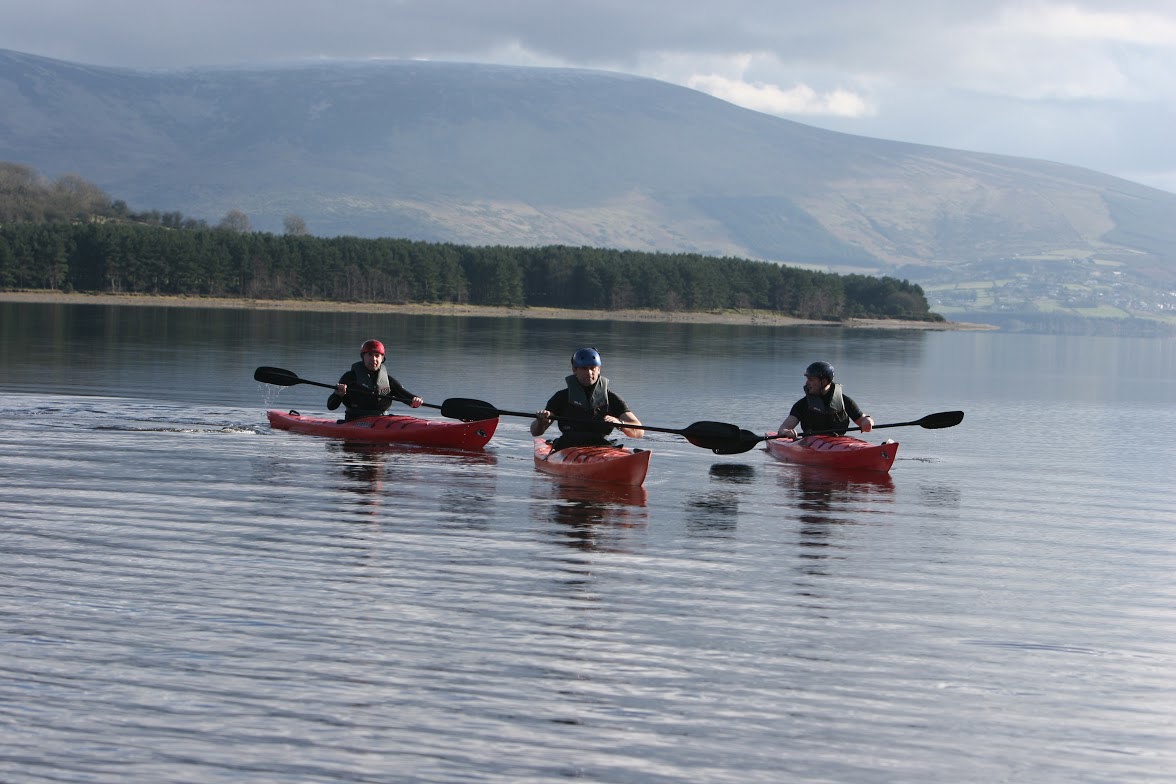 Kayaking & Canoeing in Wicklow
Kayaking and canoeing is a particularly popular outdoor pastime in Wicklow given the wide range of lakes and rivers as well as the pretty coastline. Water sports enthusiasts will also appreciate wind surfing and sailing on the coast especially at Brittas Bay.
Kayak and canoe hire and kayak and canoe lessons are available in a number of locations convenient to Aughavannagh Cottage. Wicklows main centre for river kayaking and canoeing is only 20 minutes from our Wicklow holiday cottage on The Avonmore River near Annamoe and only a short drive from Laragh and Glendalough.
You can also hire kayaks and canoes at the nearby Blessington lakes in West Wicklow and if you prefer, sea-kayaking is availabe at both Arklow and Wicklow town both only a little over 30 minutes from the cottage.
Finally foe white water aficionados, the famous River Liffey also rises in The Wicklow Mountains and is home to The Liffey Descent Canoe Race which starts near The K Club in Co. Kildare and finishes near Dublin City.