Driving in Wicklow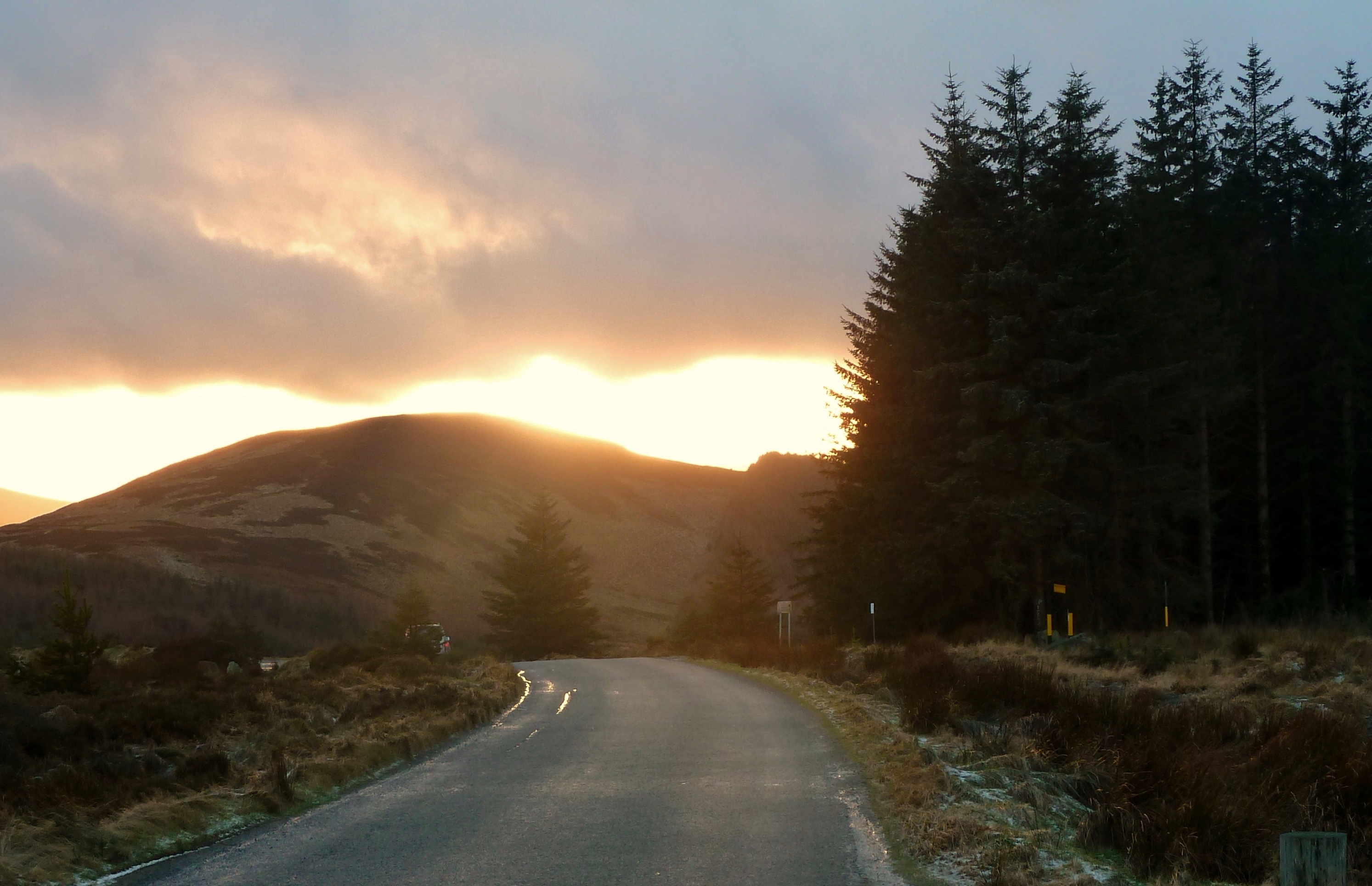 Driving in Wicklow
One of the best things about a holiday at Aughavannagh Cottage is the wide range of scenic drives in the area. The most famous is the Military Road which weaves its way through the rugged Wicklow Mountains south of Dublin. A thin ribbon of asphalt is the only visible sign of man's intervention in the purple, heather clad landscape. The road was quite a feat of engineering when constructed by the British Redcoats in the aftermath of the 1798 Rebellion. Its purpose- to allow easy access to a region untamed by the power of the most powerful empire of the time. The route traverses some of the loveliest scenery in Europe, including the serenely beautiful ancient lakeside monastery at Glendalough and the mountain pass at the Sally Gap. Today, in altogether more peaceful days, the road ends in Aughavannagh Valley, a quiet mountain glen 60 kilomteres south of Dublin.
County Wicklow is situated on Ireland's east coast and is known as 'The Garden of Ireland'. Driving through the area reveals amazing variety in a relatively compact area including stunning mountain scenery, long golden beaches and a wealth of historical attractions from ancient monastic settlements to fine period houses and estates. A day trip in Wicklow driving through long glaciated valleys is a pleasure and the scenic roads punctuate a wild and untamed expanse of mountains whilst in the valleys between, pretty villages provide welcoming pubs and restaurants.
Exploring Wicklow by car reveals some of the most appealing landscapes in Ireland - the equal of the more famous areas of Kerry, Cork and Connemara. For an area so easily accessible from air and ferry ports, the area is blissfully devoid of mass tourism.Deep in the mountains off the beaten track lies Aughavannagh (from the Irish Acadh Bheannach – the Middle Field) - a great bowl of a valley dominated by the 3000 foot Luqnaquilla Mountain. Here, tucked away up a leafy lane off a quiet country road lies Aughavannagh Cottage, a beautifully restored old Irish farmhouse now in use as a beautiful holiday cottage.