Cycling in Wicklow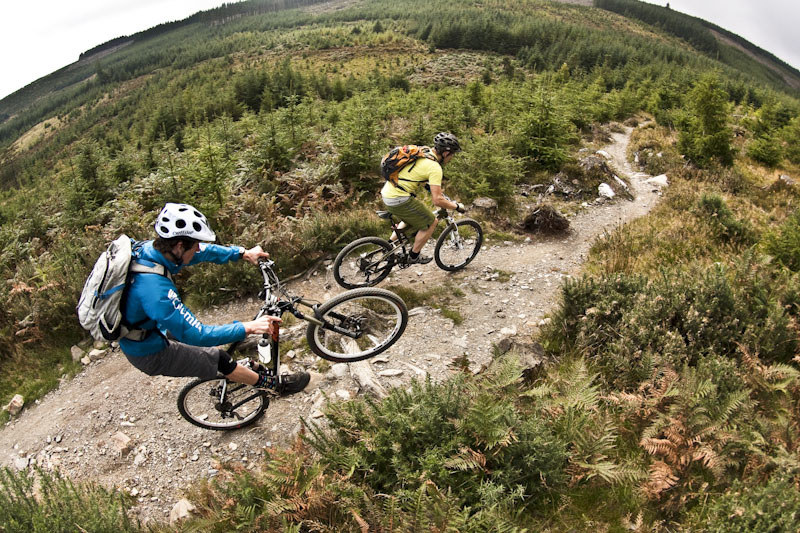 Cycling in Wicklow
Aughavannagh Cottage is the perfect base for a cycling holiday in Ireland. Wicklow delivers some of the most beautiful and perhaps the most varied and testing cycling terrain of any Irish county. With the mountain passes of The Sally Gap and Wicklow Gap as well as many lesser known but equally scenic routes, it's the perfect place for either demanding cycling or in the gentler lanes of the south west - more leisurely cycle touring.
Wicklow featured as the location for a stage in the 1998 Tour de France. On a famous date in Irish cycling - Sunday, July 12, 1998 -the tour travelled 181 km through some of the most beautiful scenery in Ireland. The Wicklow 200 is a famous annual non-competitive cycle ride that takes place each June following a route of over 200 kilometres through County Wicklow. The day attracts over 2000 cyclists from around the world. The shorter Wicklow Challenge takes place on the same day- sharing much of its route with the Wicklow 200.
Cycling in Wicklow is also synonymous with Shay Elliot – who in 1963 became the first Irish cyclist to win a stage of the Tour de France and the first to make a mark in continental Europe. When Elliot donned the Yellow Jersey or maillot jaune little did anyone know that another 20 years would pass before fellow Irishman, Sean Kelly, would lead the Tour.
One of Irelands' most famous one day cycling races is run in the mountains near Aughavannagh Cottage. The race was formerly known as the Route de Chill Mhantain (Circuit of Wicklow). It became the Shay Elliott Trophy in the late sixties and was renamed the Shay Elliott Memorial following his untimely death in 1971. This race is the most prestigious Irish one-day cycling event after the national championship.
A memorial to Shay Elliott erected by his friends stands at the beautiful summit of the long climb from Drumgoff Bridge almost a thousand feet below in Glenmalure – a beautiful but challenging bike ride from our self catering Wicklow cottage in the next valley of Aughavannagh. The views from the pass are magnificent including Croghanmoira and Wicklow's highest mountain – Lugnaquilla.